Overview
---
Traditionally volumes are acquired with movements of the stage or objective that are purely in the Z axis. In some microscopy setups where the objective is moving, the objective may be at an angle relative to the sample. In these instances volumes are no longer a movement purely in one axis but instead require a composite movement in 2 or more axis. ScanImage can support these volumes through a coordinate transform matrix after the user has entered in the relevant angle and orientation. 
Accessing the Window
---
Window Location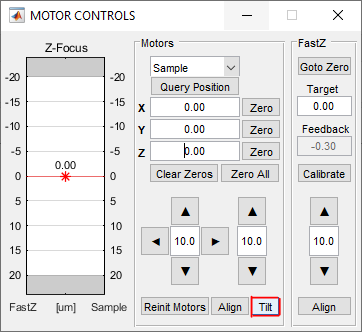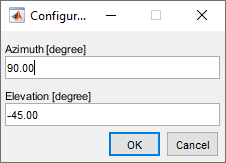 Locate the "Tilt" button, shown in red, on the Motor Controls Window. This will open a secondary window where users enter the Azimuth (orientation) and Elevation (tilt angle).
Orientation
---
Orientation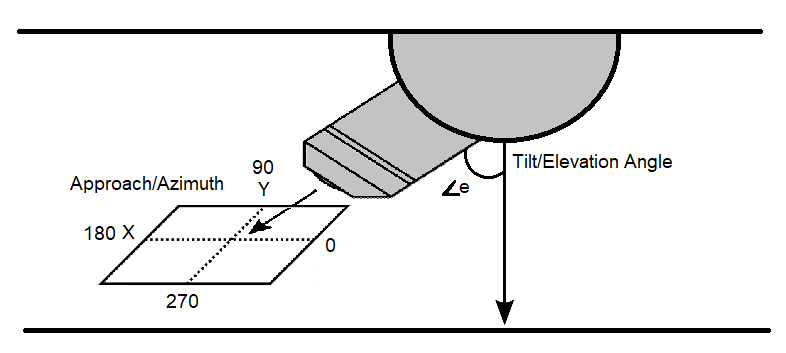 The elevation angle is the considered as the tilt away from what would be the Z axis if the objective were directly aligned vertically with the sample. In a scenario where volume imaging would only require movements in the Z axis the elevation would be considered 0 degrees.
The azimuth is the angle of approach towards the sample. The azimuth is taken with respect to X axis where an azimuth of 0 or 180 degrees will result in composite movements solely of the X and Z axis whereas an azimuth of 90 or 270 will result in composite movements composite movements solely of the Y and Z axis. All other azimuth values will result in composite movements in all 3 axis.
Attachments:

image2020-1-17 13:23:31.png
(image/png)

image2020-1-17 13:27:57.png
(image/png)

image2020-1-17 13:59:27.png
(image/png)

image2020-1-17 14:10:43.png
(image/png)